POSTED IN: on 14 December 2021 by sebastian
Alloga UK and Alliance Healthcare are the proud recipients of this year's Special Recognition Award for Outstanding Response to COVID at the Logistics UK Awards. These were held on 9 December 2021 at the Park Plaza, Westminster Bridge, London.
This special award was open to an individual or organisation who demonstrated an outstanding response to the pandemic in 2020 within the total UK logistics sector, not just Healthcare. To be considered for this award, the company had to demonstrate how it led a class-leading response to COVID-19, how this was achieved and the outcome that followed.
Our submission was broken into categories which were judged to be key to success throughout the pandemic. These were: Responsiveness, service, corporate and social responsibility, collaboration and specific support to the NHS and Public Health England.
Chris Williams, Managing Director, Alloga UK said: "I am delighted that the joint efforts of the Alloga UK and Alliance Healthcare teams have been recognised and have resulted in this special award being given by Logistics UK. Significant efforts were and are still required to increase the overall level of responsiveness to support the NHS and the patients that they serve. I am very proud of the tireless efforts of our colleagues who have generated exceptional results supporting the fight against Covid."
All members of the Alloga team contributed to our outstanding performance during 2020, and the award is a testimony to that work, so everyone should be as proud of this award as we were to receive it on all Alloga UK colleagues' behalf.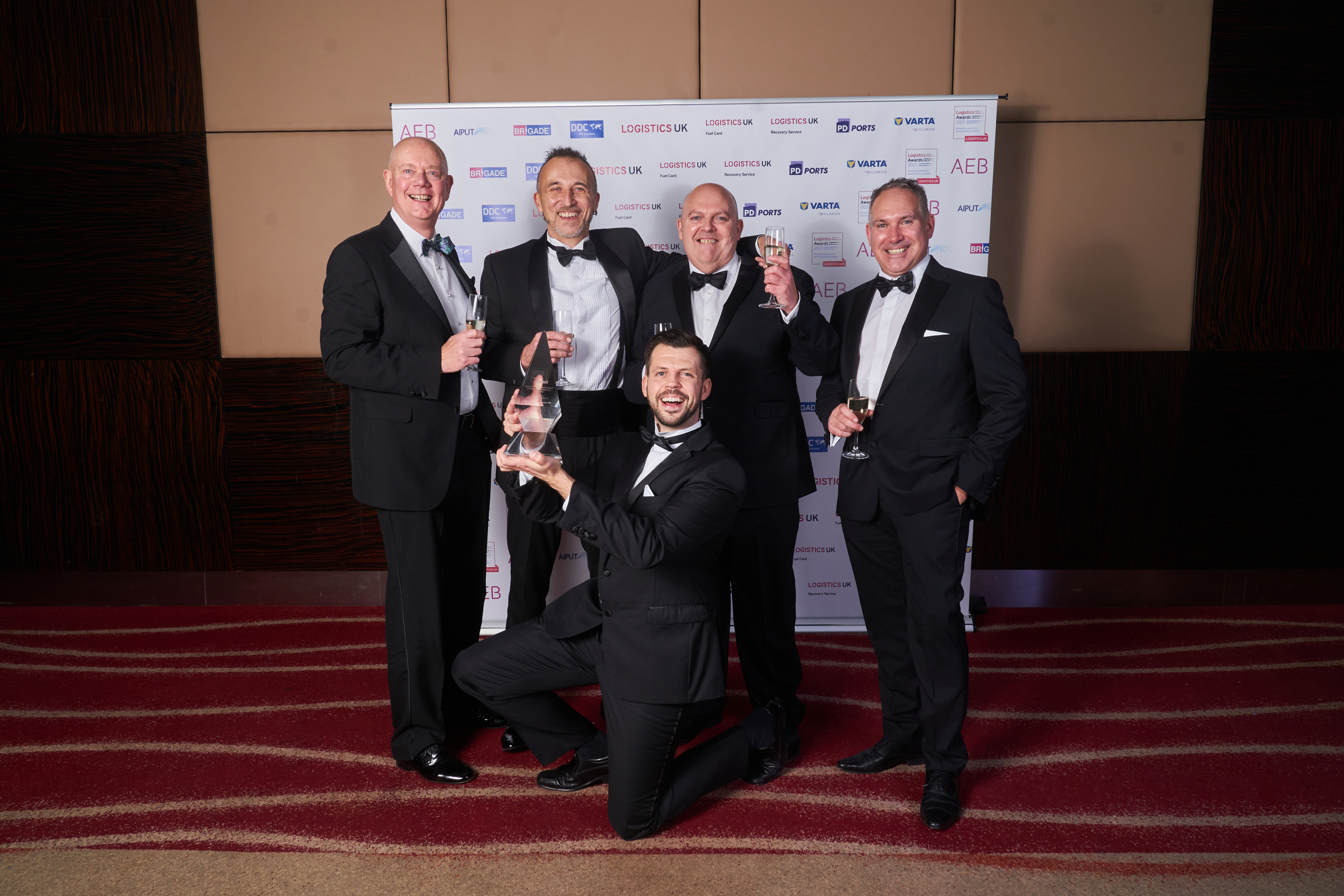 Alloga UK representatives (Left to right)
David Guttridge - Director of Sales & Marketing
Gary Hall - Transport Planning Manager
Steve Smith - Contract Manager (kneeling)
Colin Irving - Senior Contract Manager
Gareth Clark - Shift Manager