POSTED IN: on 3 August 2020 by sebastian
As the COVID-19 crisis continues, Alloga UK is helping to ensure that people in hard-to-reach places still have access to essential medicines. By partnering with International Health Partners (IHP) – the London-based charity that works with healthcare companies, NGOs and others to match donations directly to needs – Alloga UK is playing a vital role to improve access to medicine in countries around the world, and provide hope.
Despite recent challenges, IHP has sent more than four million treatments from the UK to those in need since March 2020. As its partner, Alloga UK helps to prepare Essential Health Packs for shipment. Each pack contains around 800 treatments comprising a broad assortment of over-the-counter and prescription medicines: from antibiotics and painkillers to anti-inflammatories and medications for chronic conditions.
One shipment, requested in early April, reached the Democratic Republic of Congo by the end of the month, despite transport challenges. This contained 18 Essential Health Packs for the Panzi Hospital in Bukhavu, a facility established by Nobel Peace Prize winner Dr Denis Mugwege to help survivors of sexual violence, which in normal times treats around 100 patients per day.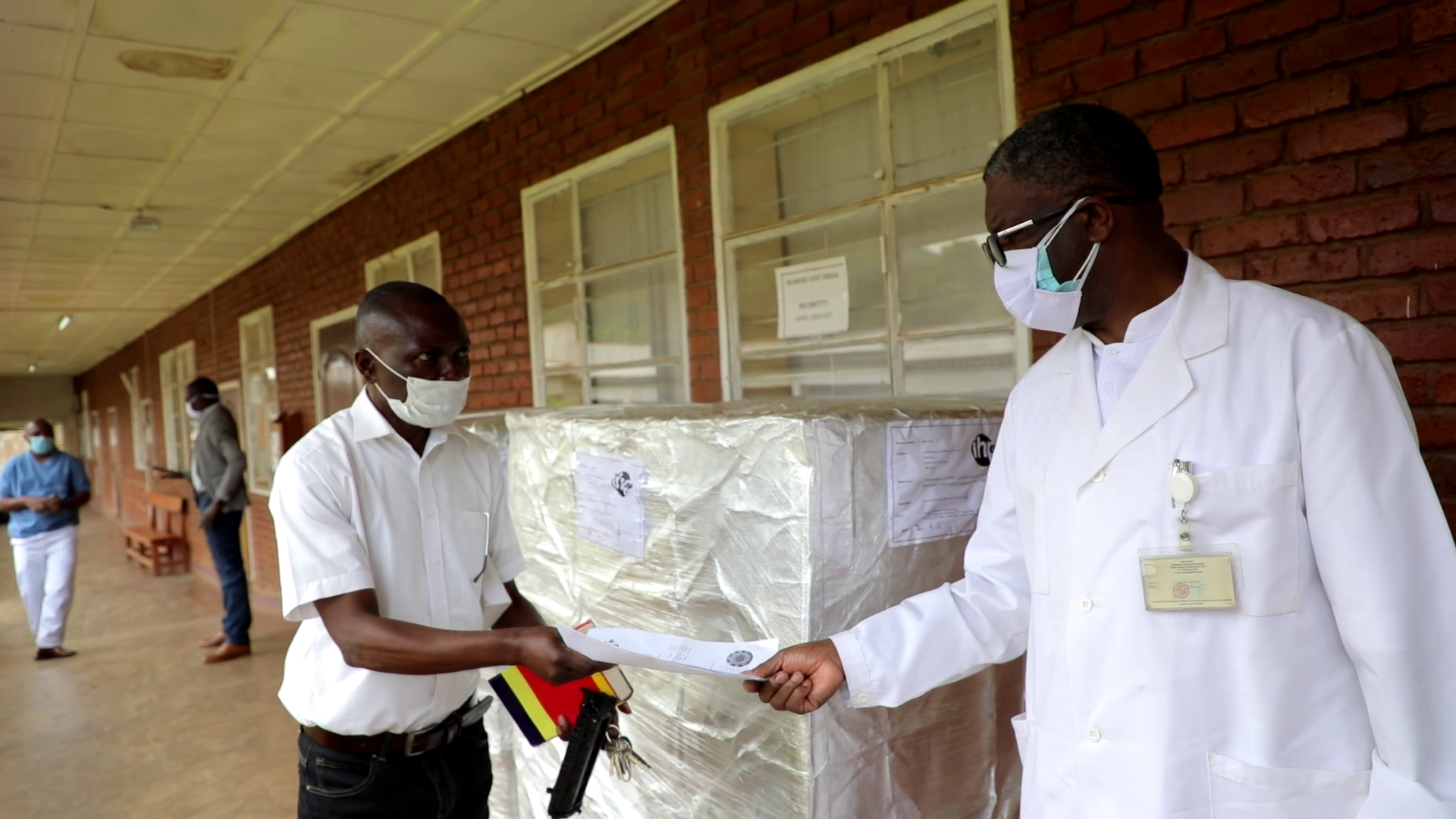 Colleen Harrisson-Dodds, IHP's director of logistics and systems, says Alloga UK's flexible, can-do approach is crucial in pandemic times: "We had significant challenges getting transport for this shipment, with options limited because of COVID-19," she says. "As flights were scarce, we could get only two pallet spaces on a charter flight from Gatwick to Kigali, in Rwanda. The shipment was on three pallets, but the amazing Alloga team repacked it onto two pallets just before dispatch." Donated thermal blankets offered protection from extreme temperatures during transit. "When cargo changes planes or is unloaded, pallets can be left on the Tarmac in the hot sun," explains Colleen. "The blankets make sure medicines don't get too hot."
Picked up from Rwanda, the shipment was taken across the border to Panzi, one of two hospitals initially appointed by the Congolese government to treat COVID-19 patients. Marissa Pledger, project manager for the hospital and its associated foundation, says it has seen a high proportion of medical staff become unwell from the virus, with personal protective equipment not always available or worn correctly. In addition, transportation and other issues make it a challenge to get test materials to the hospital. "There are no direct roads between Kinshasa and Bukavu, so it's usually easier to come through Rwanda," Marissa explains, "but you have to go through some ground transport and the border can be quite difficult".
Receiving a "very large" recent shipment of donations has done much to lift the spirits of those at Panzi, enabling hospital workers to give vulnerable people the help they need at a time of great uncertainty. "In regular times it is difficult for us get the medicines we need," adds Marissa, "but during COVID-19, with border closures and the decrease in flights, all supplies in Eastern Congo are significantly diminished. These packs allow us to keep our pharmacy well stocked during this time, and hopefully for a while longer."
Alloga UK employees are now busy getting together 66 new Essential Health Packs for disaster response.