POSTED IN: on 2 August 2021 by sebastian
This letter is true recognition of our employees outstanding efforts, everyone involved should be very proud of what has been achieved.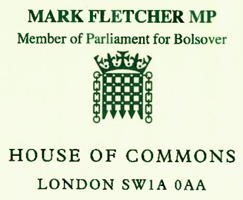 I write to congratulate you on your impressive efforts in supporting our fantastic NHS. By helping to deliver 24.6 million doses, and counting, of the Covid vaccine nationwide, Alloga is truly playing an instrumental role in fighting the pandemic.
I am delighted by the progress you have made and would like to thank you on behalf of the local community for your wonderful efforts – you have proudly represented the local area in which you are based.
Finally, if you would like any assistance in the future then please do not hesitate to contact me.
Yours Sincerely,
Mark Fletcher